Words by DJ Monk. Photos by The Dark Queen.
School night gigs, and especially those in the early part of the week, can be something of a gamble, especially when it could be argued that the act in question could also be seen to be something of an unknown quantity in the territory concerned. Fortunately, unlike some of their notoriously fickle counterparts on the local metal scene, Belfast's blues crowds are not only extremely knowledgeable but also equally dedicated, and it was a very pleasant surprise to walk into one of our favourite venues and find the place practically sold out for this, the debut visit by Buck & Evans.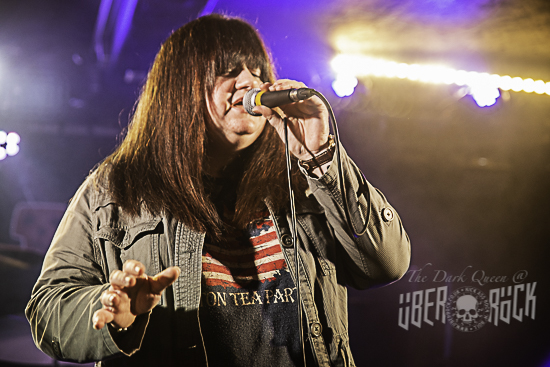 It's very rare, although not entirely unknown, of course, for a band to tour without a support act, or even recruiting a local opener – "we're too cheap to pay for one" quips Chris Buck later in the set – so what we have tonight is the prospect of two hours solid of B&E's soul-infused blues/rock: "oh, and that means a lot of long guitar solos," adds Buck with a humour that characterizes and permeates the set, with the guitarist taking charge of most of the between-song banter.
Reflecting the relaxed mood of the evening, the four musicians casually saunter on to the stage 15 minutes before their advertised starting time and just start playing, with no sense of airs, ceremony or graces, just getting straight down to business… and business definitely is good!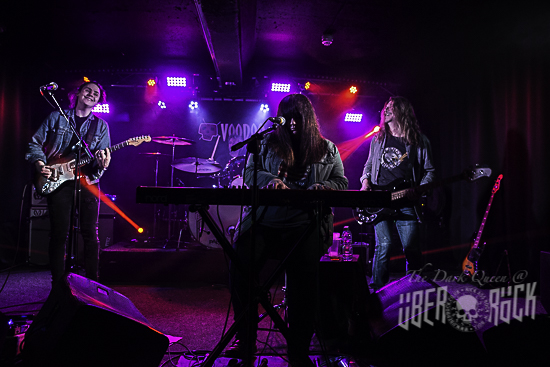 It's a languid start, just like the that of the 'Write A Better Day' album that this touring cycle in promoting, with the eloquent 'Slow Train' easing us into the evening's proceedings, alongside Buck's genteel sense of humour: "the theme of this evening is that we finally have an album out… it's probably the longest album launch since 'Chinese Democracy'!" Right from the off, the packed room is enraptured by their deeply soulful blues, which in turn is met with a good deal of respect, with the chatter levels by and large kept to a minimum, even at the back of the room. Yes, there are moments of fieriness, especially in some of Buck's stormier solos (and, yes again, most of them are extended to fill out the set time). With Sally Ann's voice not only sending shivers down spines but melting hearts and kneecaps simultaneously, there is a sense of innate warmth about the evening's proceedings, with the band exuding the feeling that they are very much playing for friends, even though they have never met 95 per cent of them before tonight!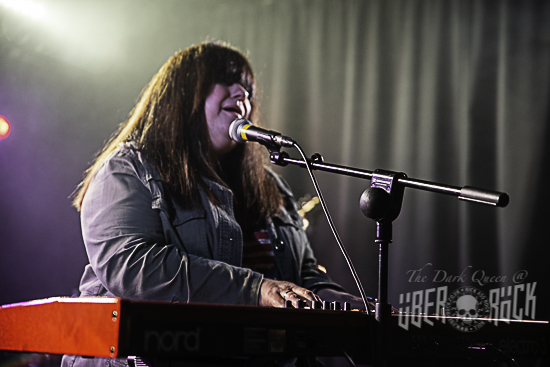 Buck & Evans have spent a good few years crafting their and moulding it into something slightly different from the norm of the blues/rock genre. Yes, they can rock out with the best of them, but it is their integration of soul and gospel sounds that they are at their best, with songs like 'Fix You' guaranteed to raise the hairs on the back of your neck. We knew they were something special when we first saw them at the Steelhouse festival back in 2014: almost six years down the line, those special qualities demonstrated then have been finely honed and polished to a level where, the next time we see them it may well be in somewhat of a less intimate setting… which, in a way, would be a shame, as it is the intimacy of evening's such as this that make them so attractive…
PHOTO CREDIT: All photos © The Dark Queen/Über Rock. You can view our full gallery of photographs HERE.
Buck & Evans play the Winter's End festival next Sunday (1 March).
All content © Über Rock. Not to be reproduced in part or in whole without the express written permission of Über Rock.