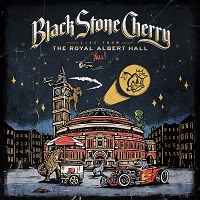 I have been a fan of Chris, Ben, John Fred and Jon since I saw then support Alter Bridge back in 2011. My 'Devil and the Deep Blue Sea' T shirt has been to almost as many BSC concerts as me, but like Jon Lahon it sadly won't make any more. Never mind, I have a few others.  Having seen the Cardiff leg of this tour, I was always going to get the chance to review this concert video.
If you are a BSC fan, you'll love it from the opening of 'Me And Mary Jane' to the end of 'Peace Is Free'. If you're not a fan of BSC, what rock have you been hiding under for the past 12 years or so? Whilst this is about the opportunity for the lads from Edmonton, Kentucky, to play at the iconic Royal Albert Hall and the content is of the concert, the video clips of the band discussing what it means to them just shows that they are as awestruck by the venue as the audience that attended the gig.
What I like about the video (and the Cardiff gig) was the setlist selection. It represents everything that I LOVE about the band.  Their energy, their songwriting, their musicianship but mostly their humility and their appreciation for the fans in any of their audiences.  Interviews with fans area also sprinkled through the video-that is a definite connection for me.
The addition of Steve Jewell on bass is a good substitution for Jon. He is also very energetic and fits in very well with the band.
As always, I find myself singing along to all the tracks and shedding the odd tear with Chris during 'Things My father Said': I always do, but more so this time as he lost his dad just before the tour so the emotion is more raw than ever.
The production is superb, the video recording and editing just gives you Black Stone Cherry as you see at any gig they do-honest emotion, serious enthusiasm for their craft and a damned good show.
All the anthemic tracks are there: 'White Trash Millionnaire', 'Cheaper To Drink Alone', 'Hell And High Water', 'Blame It On The Boom Boom', 'Lonely Train', 'Soul Creek'… I could name tracks I wish they'd played, but a fan can always do that. It doesn't matter, any song is good.
Watch this, get out from under your rock and go see some good old fashioned rock n roll entertainment next time their anywhere near you, I guarantee I'll be behind a camera in the photo pit given the chance.
If this, and Download are their ideas of iconic gigs – AND they played in a goddamned Castle in Caerphilly. With an album title called 'Magic Mountain', there is only ONE magic mountain they can traverse.  I would seriously lose my shit if they ever played Steelhouse festival, and I know an awful lot of fans who would too. Love it absolutely love it, copy on order as we speak
'Live FromThe Royal Albert Hall… Y'All' is released tomorrow (Friday 24 June). You can get your copy HERE.
Black Stone Cherry return to the ÜK for a co-headline arena tour with The Darkness in January/February: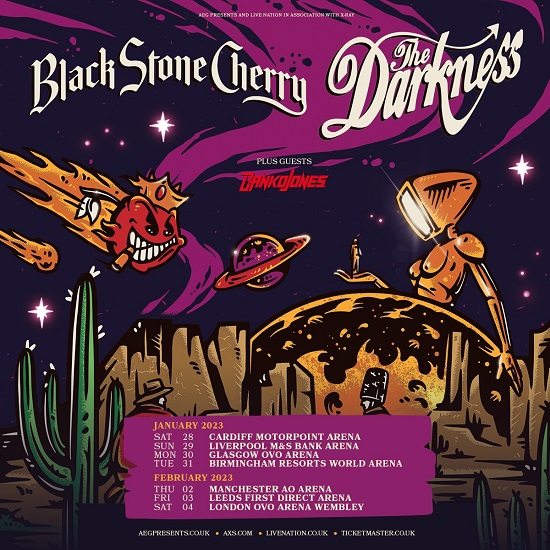 www.facebook.com/blackstonecherry
All content © Über Rock. Not to be reproduced in part or in whole without the express written permission of Über Rock.