By Jase Walker
No stopping for breath this week as I'm finally heading to a venue that I've been wanting to attend ever since moving to Manchester and not only that, I get to witness one of the prog rock greats, YES. Performing their 'Close To The Edge' 50th anniversary tour, tonight is going to be a real special one for my memory.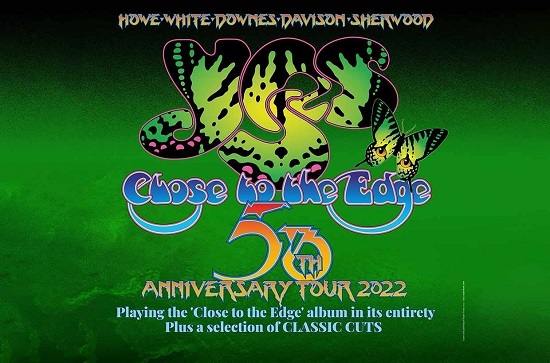 We've got some incredible seats almost right at the front and we're ready for YES to kick us off for tonight following the call over the PA. We begin with a touching tribute to Alan White and it's time to strap in for a massive run through YES' long and esteemed career. At this point I feel a bit out of my depth being able to see a band with such an incredible legacy, as they walk on stage I can feel my heart racing in anticipation.
Right from the first song, I know I am in the presence of giants. The crowd falls completely silent in reverence, a complete departure from the rowdy shows I am used to here in Manchester. I can't help but sit here, wide-eyed, mouth agape, and in awe of what I'm seeing. We're barely past the start of the show and I cannot overstate how utterly in amazement I am so soon. I'm definitely a younger person in contrast to a vast majority of the audience here tonight and while I revere those who made the way for the bands I love today, I have never been able to witness them live prior to today.
Every single part of this performance is a showcase of seasoned experience, this is probably the closest I'll ever get to quite literal audible art. Every single component part of YES is the culmination of decades of experience and witnessing this first hand is truly incredible. The vocal harmonies are sublime too, three people singing at the same time all the while moving through different pitches on the same scale? Brilliant.
Even the newer music shines every bit as strongly as their litany of older classics, although clearly with a more contemporary sound. There's still so much more to hear in this show, this is the sort of live show that I feel like I'll be talking about for decades to come in the "I was there" sort of sense. I use the word "experience" for this because this isn't just a 'gig' as it were, this is the sort of thing that you experience visually, audibly and emotionally.
As with a prog rock band, we've got many extended passages between the "rock" parts which are glorious journeys through dreamy soundscapes and acapella parts. Truly a journey back in time through an extended back catalogue that covers many decades, YES working through a handpicked set of their best to ensure they live up to a 50th anniversary tour. Almost every song in the second half is met with a rapturous standing ovation, a masterclass in songwriting finesse.
The fact that I get to behold nearly three hours of YES, especially in a venue such as Bridgewater Hall which in itself sounds fantastic is truly a rare treat. Not only that but I feel incredibly privileged to have come to see a band such as YES. This whole performance has been a masterclass in how you conduct a live show as well as a diverse look back on a massive range of songs throughout their history. It's very much a shame Alan White wasn't here to play along with the rest but it hasn't taken away from what has been an amazing performance.
This show is legitimately something I am going to carry with me for many years.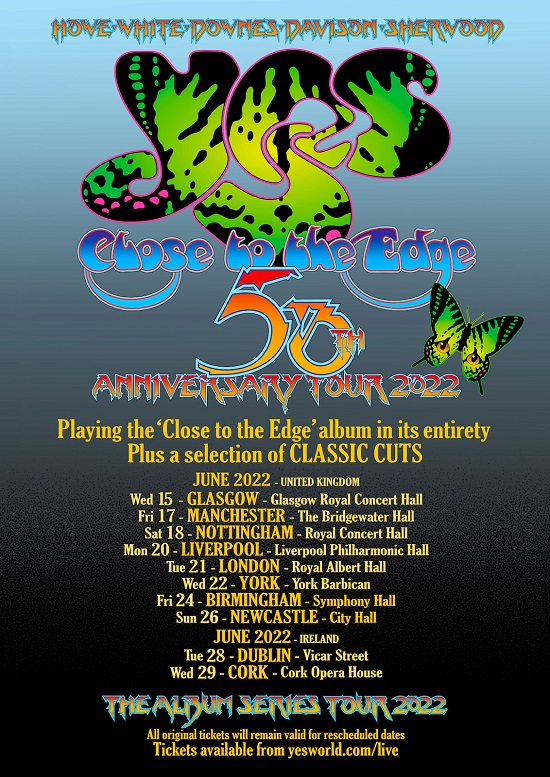 All content © Über Rock. Not to be reproduced in part or in whole without the express written permission of Über Rock.