By Monk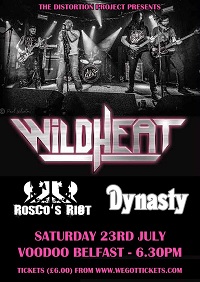 It hasn't been a week already, has it? Well, it hasn't quite… It's only been six days (if you want to be pedantic, and I do, 'cos I'm like that), but here I am again, venturing out of the balmy summer evening sunshine and into the hallowed inner enclave of my favourite hometown venue for another session of quality rock 'n' roll – and maybe a few ciders along the way 😉 Time to see if the headliners' name would live up to what we have been experiencing over the past whack of days…
Openers Dynasty are a band I've written about quite a bit in the last few months, so forgive me if I don't repeat myself or delve into too much detail, except to say that they are growing in confidence and getting tighter with each gig they notch up, proving once again that they are one of the most exciting young bands on the Norn Irish scene, and one who definitely (and defiantly) will be a force with which to be reckoned the more they develop.
Unlike our openers, it had be quite some time – almost three pre-pandemic years, in fact – since I had last caught Rosco's Riot in the flesh, as it were… Now, as I've said before, I have previously found their performances to be something of hit and miss affairs, but like so many bands they are obviously are hungry to get back on the attack after the Covidications of the past couple of years, and quickly get about the job in hand.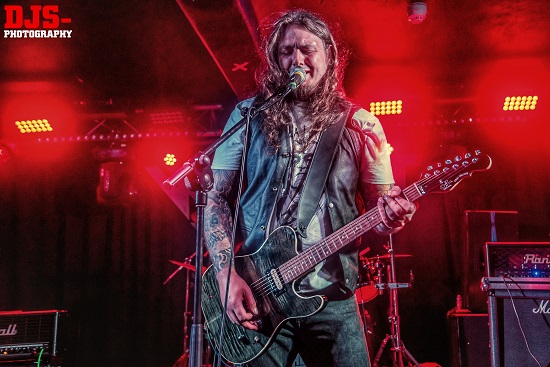 As ever, towering frontman Tim Knox is a commanding presence front and centre, leading the band with aplomb and confidence as they chug and grunt their way through their ballsy, suvern rawk-infused brand of classic hard rock, with the emphasis on big riffs and an even bigger sense of pure, unadulterated enjoyment. A thoroughly enjoyable set from another band obviously overjoyed to be "back at it", as we say in this wee corner of the Überverse.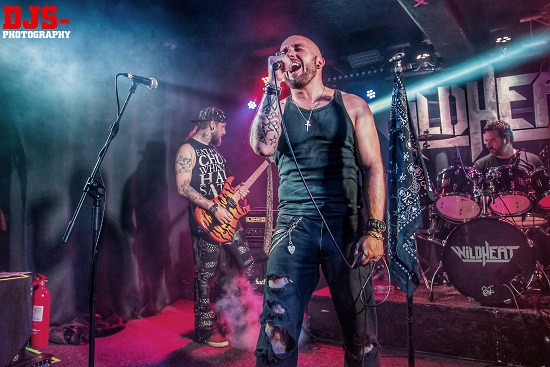 I must admit that, by the time Wild Heat's set time comes around, things are starting to get a little fuzzy around the edges… It's probably something to do with the whiskey sours consumed in the neighbouring Santeria cocktail bar pre-show, or maybe even those being somehow smuggled past venue security by my wayward surrogate son. But, that warm, fuzzy feeling is only augmented by the rock 'n' roll action unfolding on stage, as headliners definitely live up to their moniker by taking the mercury level and smashing it through the top of the thermometer.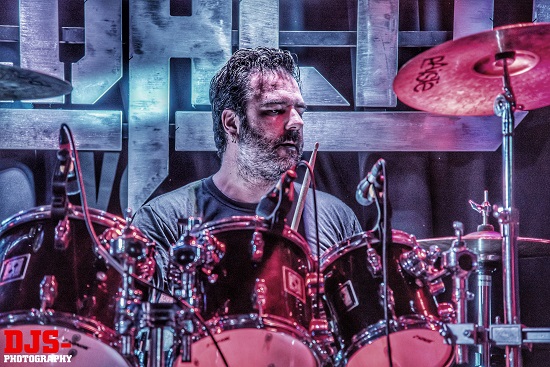 Yes, it's hot – and that's not just the temperature, as the quintet deliver another totally on-point performance and a set list peppered with favourites from their excellent debut album and a few suitably mouthwatering appetizers from their forthcoming sophomore effort, which once again bode well for the potential of said opus. Another solid and supremely satisfying set from a band who are another who prove the breadth and depth of the rock and metal scene in our wee province, showing once again that we can stand toe to toe with any scene, anywhere, and beat them down with convincing conviction.