By Monk
Northern Ireland blues rockers Blackwater Conspiracy have announced details of their longest UK and Ireland tour to date, with the 16-date trek running from late April through to the end of June: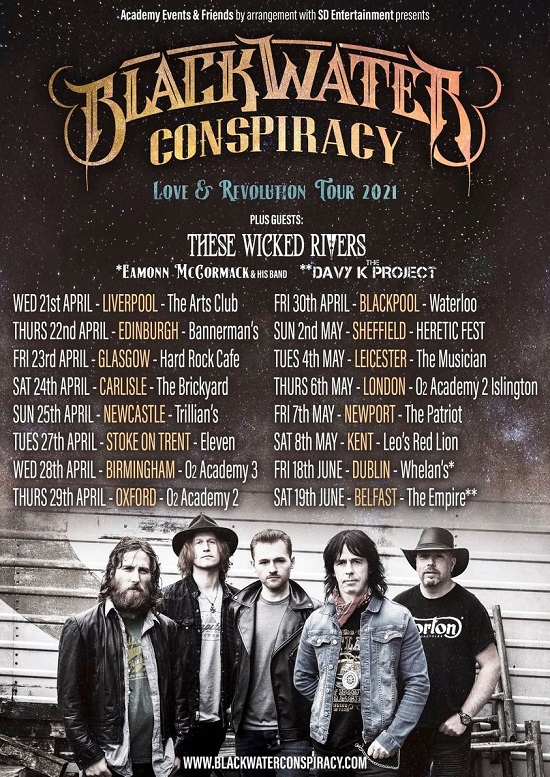 Tickets are on sale from all usual outlets.
"We're really eager to get back out to play in 2021 for our fans across the Irish sea. We miss them just as much as they miss us. We don't want no sit-down gigs, that's not what rock 'n' roll is about for us. Never has been and never will be," singer Phil Conalane told us.
"We're also delighted to finally be returning to Dublin, it's been years since we've played there. We hope to see as many friends on this tour as much as possible. So, grab a friend, grab a ticket and we'll see you on the road next April, May and June on the 'Love & Revolution Tour' 2021."