By DJ Astrocreep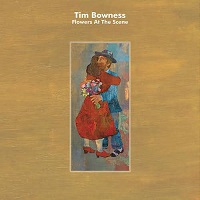 Being somewhat of a fan of Tim Bowness's work, be that solo or as part of one of his projects, I was quite delighted when this release was passed across to us – even more so when I got to chat to him about it in advance. What I wasn't ready for was quite how true to the album Tim was in his appraisal of it. Knowing his past solo material and basing it solely against that, the bar is already high – without any mention of his outside works. Tim mentions in the interview about how he feels it's his strongest piece of work to date, a statement I normally take with a huge pinch of salt, as it's easily trotted out. In this case, however, Tim has nailed it.
From album opener 'I Go Deeper' right through to closing track 'What Lies Here', a rather more minimalistic and laid back affair, there is a level of such beauty, depth and exquisite precision that I've actually sat back for the first three listens and not made a single note, quite contrary to my usual modus operandi. The album is frankly astonishing and shows quite how such a self-critical ear as Tim clearly has is vital to the process when creating music of such delicateness and honesty.
The entire album feels like a story being told, with some parts coming across darker than others, as is the case with 'It's The World', showcasing Tim's darker, slightly more sinister side without veering too far from the delightful melodies that punctuate the entirety of this release.
Moving further into the album, the vocal harmonies, the soft melodies and sheer poise don't even scratch the surface of the process Tim underwent during the writing, having several top-notch people play each instrument, with Tim picking his favourite from each, making it such a painstaking process. While the end result bears this out, there is no sign of any strain in any of the tracks, just sheer quality of writing.
In short, if you're a fan of Tim himself, of any of his projects or laid-back music in general, this album is a must-have. Without any qualms, I can say this will be in my top 20 albums for the year and one that is in my shortlist rotation on my phone already for when I go gig travelling. Miss out at your peril.
'Flowers At The Scene' is released today (Friday 1 March). You can get your copy HERE.
All content © Über Rock. Not to be reproduced in part or in whole without the express written permission of Über Rock.