By Bona Pjarren
Hailing from Germany, The Picturebooks are a motorcycle mending, chopper and skateboard-riding, blues-rock duo, creating dirt tracks across the globe in the biker and rock n roll scene.
This garage blues band consists of Fynn Claus Grabke (in charge of vocals and guitar) and Philipp Mirtschink (on drums), who met in the local skatepark in their hometown of Gütersloh and realised they shared the same daredevil skating mind-set and more – they've hung out pretty much every day since.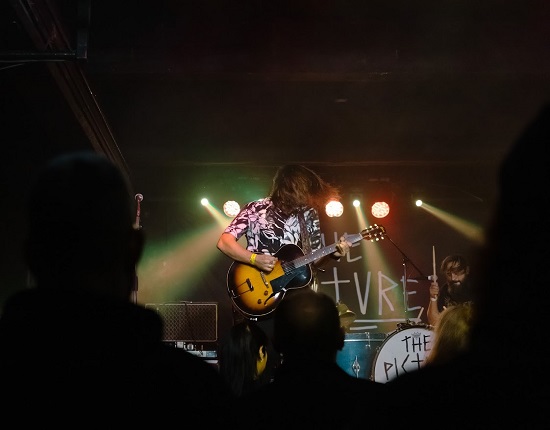 I have seen The Picturebooks before, pre-lock down and one observation I will make right from the start is that The Picturebooks are very much a live band, you simply cannot appreciate them fully from watching videos or listening to CDs. There is no support band either as the band that had been with them, I was informed, had to pull out. I have no further information on this.
While the gig is in the small room of the Corporation, there is a descent turnout of fans that have made the effort to turn up to watch them. The Picturebooks do have a descent sized set list comprising of 17 numbers, and, as it transpires, an encore.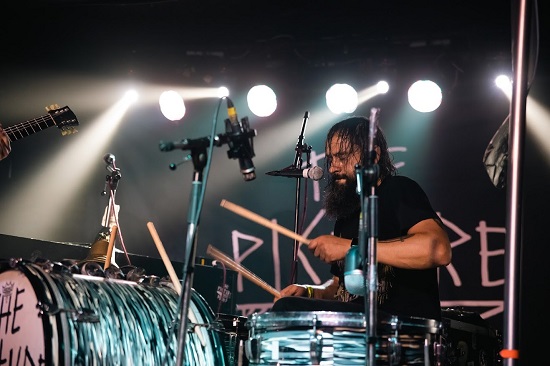 They kick off the night with the intro before blasting into 'Don't Hurt No More' and 'Fire Keeps Burning'. There is something truly primal or tribal about their songs. Fynn's atmospheric slide guitar is brutally complimented by Phillipp's pounding drum techniques. My gig buddy, Gordon, even coined a new genre specially for them: 'Mantra Metal': he felt that it is very in tune with humanity. I think he was referring to the very tribal feeling of the beats.
I loved their version of 'I Need That Oooh!', which is one of my all time favourites, I have to admit. On 'Electric Nights' Fynn used his guitar pick up as a microphone. 'The Day The Thunder Arrives' had some keys on it and 'Howling Wolf' had some nice mandolin. I mention all of this as Fynn often states that he still does not know how to play a chord, all his instruments are in an open tuning.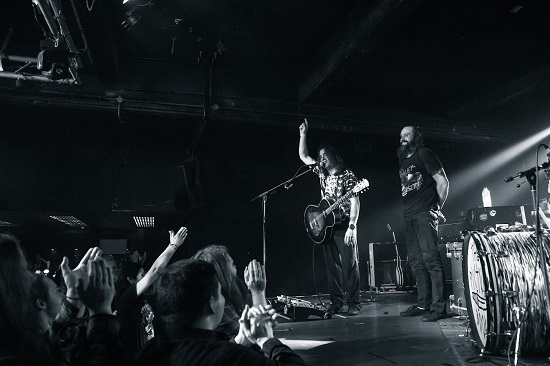 The sound is more than impressive and the general ethos is if it sounds good it's right, that's a big nod to a lot of the old blues men who used the same idea and is evidence of how truly creative this pair are. Fynn is a genuinely likeable person and that is part of his charm as a frontman, he has an almost effortless connection with their fans. They finish their set with 'You're Kisses Burn Like Fire', which is a real fan favourite. But nobody in the room is going to let them go that easily and at the insistence of the crowd they soon return to the stage for an encore in the form of 'Zero Fucks Given', a fantastic audience participation song.
In conclusion it was a fantastic night from a unique and truly inspirational band. The Picturebooks have their own distinctive sound that is totally addictive. So come and join the converted and try to catch this band live, you won't be disappointed.
www.facebook.com/ThePicturebooks
PHOTO CREDIT: All photos © Martin Hingley. Rights remain with the photographer.
All content © Über Rock. Not to be reproduced in part or in whole without the express written permission of Über Rock.