By DJ Monk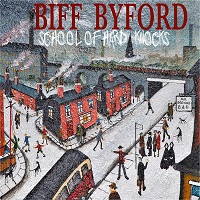 It cannot have failed to come to attention of regular Über Rock readers, and indeed metal fans in general – well, with the possible exception of those who have been holidaying in some remote corner of Outer Mongolia or quarantined in a Chinese community centre – that legendary Saxon frontman Biff Byford is about to take a massive step into the unknown, with the release of his first ever solo album, 'School Of Hard Knocks', which sees the light of day this coming Friday (21 February).
Thirty years after first interviewing one of the most iconic frontmen in British, and indeed global, heavy metal, I dialled the area code for north Yorkshire to have a quick chat with the man himself. Naturally, we talked about why he was releasing a solo album, and particularly now, and the influences behind the songs, but we also discussed his love of Edgar Allan Poe and Wishbone Ash, and, of course, his forthcoming 'Evening With…' tour. We also touched on Saxon's forthcoming touring plans with long-time friends Judas Priest, and his pride in how his son is following in his musical footsteps with his own band…
'School Of Hard Knocks' is released this coming Friday. You can get your copy HERE.
The 'An Evening With Biff Byford' tour takes in the following dates: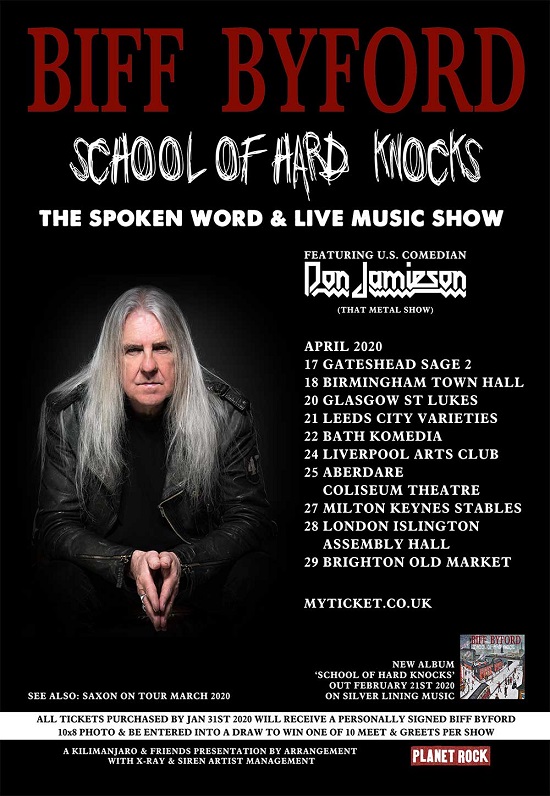 All content © Über Rock. Not to be reproduced in part or in whole without the express written permission of Über Rock.