Words by DJ Monk. Photos by Exposing Shadows.

One of the beautiful things about this hoary old rock 'n' roll game, even after 30-plus years of watching bands come and go like ships in the night, is watching an exciting young outfit slowly climb their way through the ranks as they follow their path and carve out a deserved place for themselves. Which is why it was extremely pleasing to see Spirit Ruiner finally headlining Belfast's most prestigious rock venue for the official launch of their second EP, and especially on what proved to be very much a family occasion…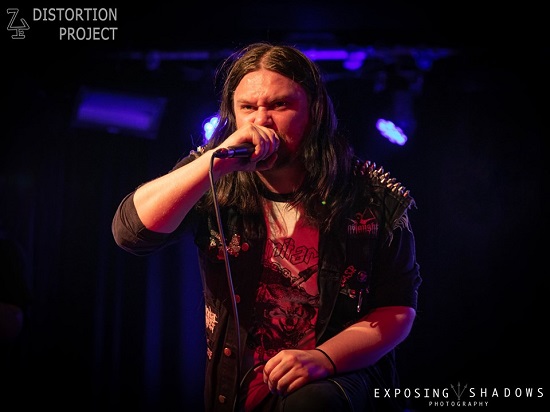 Personally, it was somewhat surprising to see Scimitar, definitely the most experienced and high-profile band on the bill, opening proceedings, but then this perhaps helped to highlight the camaraderie and generosity which, by and large, characterizes the Belfast scene, with the quartet also providing most of the kit for this evening's show.  Talking of the latter, they quickly overcome some initial technical difficulties in the guitar department to rip through another set of accomplished old school blackened thrash, blasting their way through their allotted half hour at breakneck speed – and also getting heads and hair flailing right from the get go, as they issue their strident rallying call to their warriors to declare that 'Act Of War' on the forces of musical mediocrity. A ferocious and intense opening.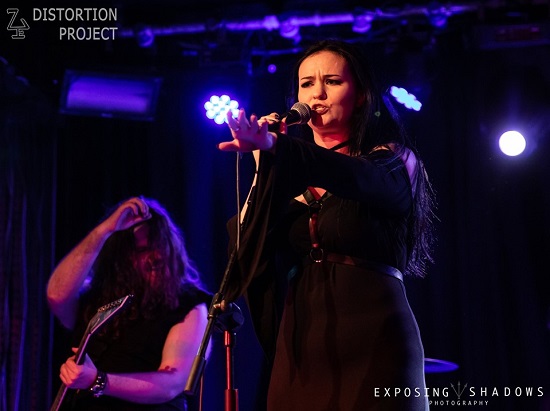 Next up is a complete change of pace and mood… symphonic metallers Ravenlight seem out of place amidst the rest of the bill (but, that's part of the beauty of shows such as this), and they are very much last minute stand-ins, valiantly stepping up to the plate after original main support Elder Druid had to pull out for family reasons (and, hey, family always comes first). These guys have impressed me with how quickly they have grown in confidence (something which was very evident during their two cracks of the whip during the recent Bloodstock Metal 2 The Masses competition), but they do have one disadvantage: playing to a computer programme running behind you leaves no room for error or deviance, which can in turn mean that a performance can come across as staid and over-rehearsed. Having said that, however, Ravenlight are a tight outfit, with Rebecca's vocals both counterpointing the heavy crunch of the music and soaring around the venue, and it helps that they show their willingness to compromise by cutting their set short to ensure that proceedings run on time and meet the venue's tight curfew.
Ravenlight's debut EP, 'End Of The World', is out now and available HERE.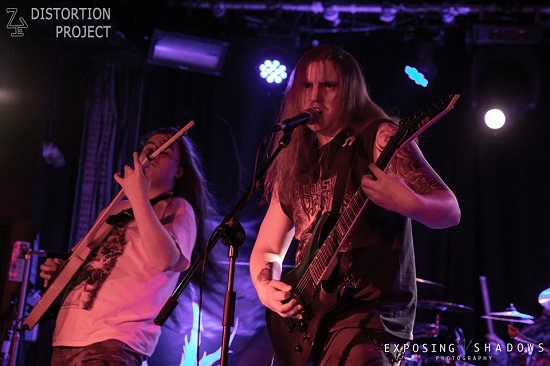 As Scimitar guitarist John Thompson takes to the stage for the second time, this time switching to bass to join his brother Jordy, some complete imbecile decides it's a really smart idea to chuck a glass on stage during Rupturation's line check: fortunately, this sort of stupid behaviour is extremely rare at these regular Distortion Project shows and, thanks to the quick actions of guitarist Shane and the sound engineer, the utter numpty concerned is quickly ejected from the venue (hopefully never to return). When normality is resumed the guys waste little time laying into their dense, doom-edged death metal, which is delivered with plenty of emphasis on the darker side of the genre, and with the accelerator very firmly pushed through the floorboards.  However, there is just something nigglingly annoying: it sounds ragged, almost disjointed and unco-ordinated, as if each member is actually playing separate songs at times, leading to a sense of chaotic incoherence, which is a real pity as, both individually and collectively, these guys are undoubtedly great musicians…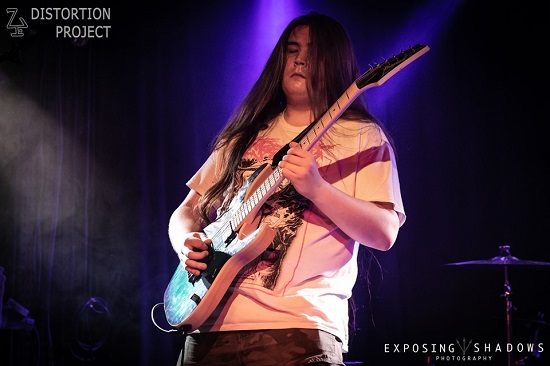 As the skies outside start to darken to match the atmosphere inside, Spirit Ruiner prove themselves more than worthy headliners, delivering big, thick slabs of sludgy doom which are as crushing as having the entire Giant's Causeway dropped on your big toe. At the same time, they demonstrate that all important knack of possessing plenty of melody and infectious hooks, all counterpointed by deep bass rhythms that broil darker than an Irish Sea storm. There is a brief interruption as Colly apologizes for breaking the drum kit, but the band cover it well and jump straight back into their swampy groove with aplomb and panache, clearly (if that is an appropriate term for a doom band) showing why they are one of the most exciting young projects on the Norn Iron metal scene at the moment. Well done guys.