By DJ Astrocreep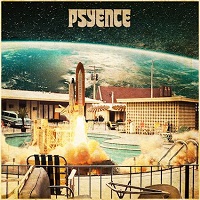 A few years into a heavy gigging career, Stoke-on-Trent psych-rockers Psyence have finally just released their debut album. I have, a few years ago, caught them live on a bill, though my own heavy gigging lifestyle means I can't put a finger on exactly when… but anyway, I digress. They've garnered a well-earned reputation for their live performances, so I was quite eager to see how well this would be captured in a sterile studio setting…
To give them their due, they've done quite well with their debut album, demonstrating their coherence and familiarity with each other coming across on this recording. The refinement put in across the gigs shines through well and while the energy and verve from their live performances is all but impossible to catch in a studio environment, it means the spotlight is shined far more on their songwriting ability, which are strong enough to cope with this more rigorous testing.
Their sound is a quite heady mix of psychedelia and alt-rock which are spliced well into each other, creating a depth of sound that previously only those who has caught them live were aware of. The guitars splay off on various tangents at different points of their tracks but manage to never stray that far away from the melodies that they get out of sight, though a couple of times you do wonder how close to the brink of this they get. While the guitar wankery is worthy at times of the more established Prog acts, it is played with a similar level of aplomb that demonstrates the clear ability of the lead guitarist.
The album may, at times, come across as a little bit too much towards the Indie market, though there is sufficient depth and difference in the various songs that you won't find this is a recurring theme, while the production is good but not excellent and I feel that had they maybe looked a bit more, they could have found someone that would have challenged them to produce even more than they have done. These slight issues apart, it's still a good release from a technically gifted band.
If the Foo Fighters managed to be impregnated by Pink Floyd and begot music producing offspring, they would probably sound something along the lines of Psyence. Worth checking out for anyone into their psychedelia or alt-rock and a strong release for a debut.
'Psyence'is out now. You can get your copy HERE.
Psyence are supporting the album release with a series of live dates: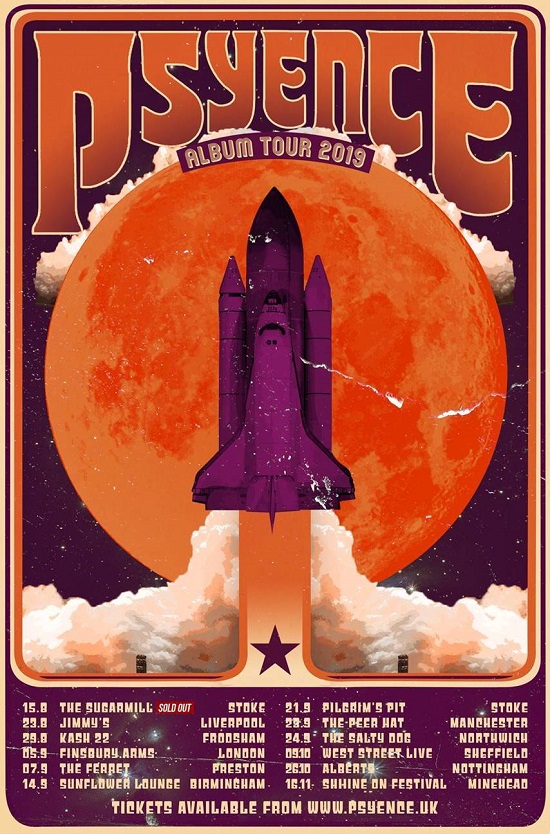 All content © Über Rock. Not to be reproduced in part or in whole without the express written permission of Über Rock.