By Jonny Bakes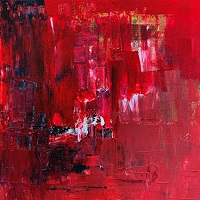 It seems like it's a week of mystery on the album review front for me this week, with the boss at ÜRHQ chucking me another completely off the wall album to review. This time it comes in the form of the latest EP from experimental electronic/post rock outfit Poisonous Birds which is a pretty unique experience.
Billed as more of an art piece taking influence from the visual arts than an album in the traditional sense, this comes across as a very chill/lo-fi experience. Poisonous Birds take a huge stock of tracks and, through extensive cutting, sampling, resampling and mixing, they craft together a handful of impressive songs that are very difficult to explain – but considering that's what I'm here to do, I'll give it a go.
In terms of structure, it is pretty similar to vaporwave in the way that the samples are mixed together and are generally kept at a fairly low tempo. Although not every track sticks to this rule, there's certainly one or two where there's a pretty significant beat behind them (and I'm pretty sure there's a sample from Born Slippy in there somewhere) which gives a completely different angle to the album.
The sound is a bit of a strange hybrid of lots of things but to try and pick things out… there's hints of CHVRCHES electronic style, ambient house music (I think? The 90s was a long time ago after all..) and possibly even elements of more ambient artists like Enya.
The key selling point for me is that while this is a very eclectic mix of samples to create an artsy piece, it does this in such a way that it isn't in your face about it. This is something that is well outside of my usual sphere of listening, and there's no way I would have picked it up based on the description, but I'm thrilled that I gave it a go because this is something pretty special. Yes, it lies on the fringes of the rock/metal scene as I know it, but it's completely understandable why Poisonous Birds are championed by the likes of Kerrang! It will appeal to alternative tastes in the same way that Pendulum did when they burst into the scene with their pure drum 'n' bass early releases that ended up with a high billing at Download Festival. Perhaps given time, Poisonous Birds will do the same? Watch this space…
'We Can Never Not Be All Of Us' is released on Friday (14 August). You can get your copy HERE.
www.facebook.com/poisonousbirds
All content © Über Rock. Not to be reproduced in part or in whole without the express written permission of Über Rock.