By DJ Astrocreep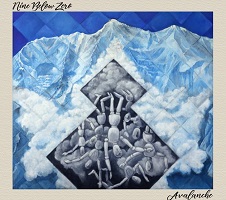 A mere 40 years into their career, Nine Below Zero are still churning out some good old fashioned rhythm 'n blues to this day, with latest effort 'Avalanche'. They have amassed a cult following across the duration of their career and this album is a good example of why, with strong male and female vocals backed by more than adequate musicians.
The feeling across the whole album is of some laid-back, old fashioned fun and a relaxed feeling, one that works well with their RnB/blues hybrid sound. There is also very much a big band sound to a number of the tracks, with brass and keys section and even some rather charming harmonica action, adding a good depth of sound and something a bit different to other old school rock or blues tracks that are currently being released.
Showing some of their tongue in cheek humour, 'Hey Siri! (Go ____ Yourself)' is the lead single from the album and a good reference point to start from. Plenty of the aforementioned big band feel, with each of the guests performing well in their respective parts. An instrumental, unlike the rest of the album, it's a good intro to the band, should you not know them or their sound already, while 'Austerity Blues', the track immediately following is very much a blues meets big band effort is another pick out from the album and wouldn't feel out of place among the likes of Chubby Checker, Buddy Holly or similar artists, demonstrating quite how authentic they have recreated that era of music themselves.
It's a good release overall, with an accessibility that leaves it open to be enjoyed by pretty much everyone. Plenty of old school fun from much simpler days, with adept musicianship and songwriting each playing its part in creating a strong album. The range of songs goes from old school blues to Americana and rockabilly, providing something that is quite easy to just sit back and relax to. Another strong release for the 8-piece act.
'Avalanche' is released tomorrow (Friday 4 October). You can get your copy HERE.
Nine Below Zero are about to embark on their 40th anniversary tour, kicking off in Dartford this coming Saturday (5 October) and continuing until mid-December: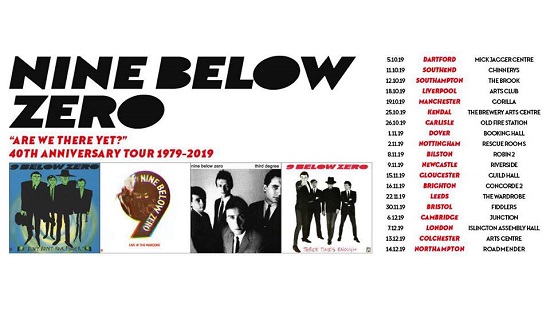 www.facebook.com/ninebelowzero
All content © Über Rock. Not to be reproduced in part or in whole without the express written permission of Über Rock.