By Phil Cooper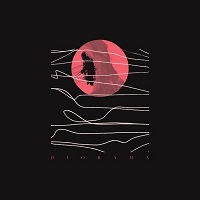 As we enter the latter stages of the year, it is a time for reflection and to start rounding up the year's releases. Obviously, there is still plenty of time left but album of the year lists are now tentatively assembled and an emergence of a top ten starts to come together for those that love a list. However, as mentioned there is still time left in the year, time enough for someone to come along and flip the table upon which the carefully curated list sits. MØL have done exactly that. They care not for your favourites, 'Diorama' offers up eight tracks of intense, emotive and at times, downright exquisite metal for our enjoyment.
The Danish five-piece made a name for themselves in 2018 with their captivating debut 'Jord' which took the metal world by storm. It delivered an intoxicating mix of melancholy, aggression and dream like ambience. This second full-length (leaving aside the instrumental release of 'Jord') capitalises on everything that MØL delivered previously and made them such an exciting act to follow.
Current single releases, 'Photophobic' and 'Serf' have offered up plenty to entice and do deliver a well-rounded introduction to the rest of the album. The former of which showcases the exceptional musical talent and compositional skills of the five-piece. The sound is a luscious thick textured affair with some memorable hooks and riffs. Whereas the lyrical aspect touches upon themes of exploring one's past through exposure which can often be uncomfortable. They've been able to combine this idea with music that is both extreme yet approachable. The melodies and riffs offer up a hook in the tempestuous rhythms that has come to be a hallmark of the band's sound. Both singles, also encapsulate the superb production values that has also become a signature of their music. It is not just a case of striking the perfect balance between the instrumentation to allow breathing room, there is also a wash allowing for the harmonic resonances to take hold and deliver a powerful hit. Throughout 'Diorama' the mix ties everything together giving everything a standout feel.
With the previous album allowing MØL to find their feet and develop their sound. 'Diorama' sees them expand further and offer up compositional juxtapositions that would be out of place for any other artist. For example, they can generate an almost peaceful mood on 'Itinerari' which initially delivers the frenetic vocals backed by catchy hooks and riffs but then morphs into a gentle soundscape wash of delay and reverb driven guitar. The mood created is soothing and calming when paired with the lush production. It is therefore a shock with the intro to following track, 'Tvensid', when they absolutely kick your teeth in with blast beats and furious riffs from the off.
It's testament to the compositional and performance skills of MØL that they could release an instrumental version of the first album, and it still hit just as hard as the vocal take. 'Diorama' offers up all of that previous creative prowess and more, the vocals still fit in perfectly and the lyrics and music work in unison, however, it'd be interesting to see if they do any instrumental versions of the tracks offered here as there is definite scope for it. There is so much to enjoy, after a cursory listen it may come over that nothing sticks, however, within ten minutes you'll either be hitting replay or humming a riff. That is part of the charm of their brand of metal: while it is intricate with many layers of harmony working together, there is still so much of it that is accessible.
'Diorama' will be released on 5 November. You can get your copy HERE.
MØL will play four headline ÜK dates as part of their February 2022 tour: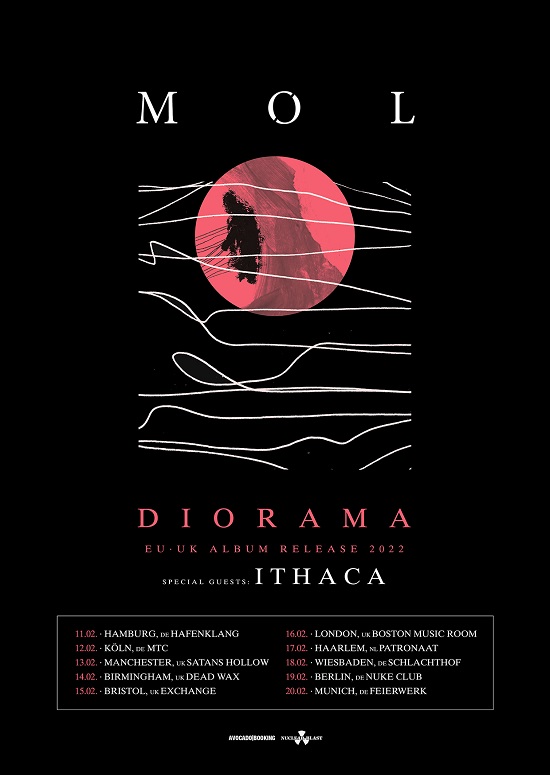 All content © Über Rock. Not to be reproduced in part or in whole without the express written permission of Über Rock.