By Rich Hobson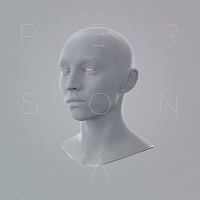 France has produced some of the biggest names in synth-laden music to hit the alternative scene this decade, the whole synthwave movement blossoming within its borders thanks to the likes of Justice, Carpenter Brut and Perturbator. Paris natives Lost in Kiev may not be an out and out synthwave band, but the influence of that scene has clearly crept in on 'Persona', the post-rock band's third record. The eponymous song comes heavy in retro-futurist vibes, likely to pique the interest of any John Carpenter fans, but also with tonally rich guitars which will likely please fans of the likes of Sleepmakeswaves, Blanket or Brontide.
Sitting somewhat incongruously between the two scenes, Lost in Kiev are able to draw on some of the most satisfying elements of each sound to create a vivid instrumental soundscape. Making use of samples, the band create a coherent narrative that feels like it could have been lifted straight from a dystopian, inhuman sci-fi movie like Tron, counterbalancing the more electronic sounds with an organic heartbeat of stirring post-rock instrumentals. In fact, the whole record has been conceived around the concept of artificial intelligence being integrated into society, and the frequent use of spoken word passages lends an extra layer of depth and immersion to the record, giving it a wider narrative that begs to be explored as each track unfolds.
Fully utilising their adjacency to synthwave as part of the album's palette, the band fully make use of synth to build their record around a sound that is inherently recognisable and – in many ways – timeless. Yet, while synth is a crucial part of the record it does not overpower the post-rock elements that Lost in Kiev have cultivated to this point, still allowing the band to shine in meandering, expansive jams which power the heart of the record. That said, there is an inherent coldness and sterility to the sound the band has produced which may make it more of a test for fans who seek out more adventurous, energetic displays in their instrumentals, particularly as each track is contemplative more than erratic.
Relying more on the building of atmospheres than in dazzling technical displays, Lost in Kiev have set about building an immersive world for fans to delve into, one which exists beyond individual tracks. This can make picking stand-out moments more difficult; in some ways, 'Persona' is a movie after all, the sum of all of its scenes rather than a collection of single parts. That said, the title track, 'The Incomplete' and 'Mindfiles' are all exemplar of what the band can do in creating tracks that can instantly hook the listener. As a stand-alone piece of art, 'Persona' offers the kind of rewarding sound-based world that post-rock has built its entire genre around, building something so believable and immersive that it begs the question – just how long can we go before they go full-hog and create an actual movie?
'Persona' is released tomorrow (Friday 26 April). You can get you copy HERE.
All content © Über Rock. Not to be reproduced in part or in whole without the express written permission of Über Rock.