Words by DJ Monk. Photos by The Dark Queen.
It could be argued, very strongly, that Last In Line fall into a similar category which Black Star Riders inhabited for the formative part of their career – a band which emerged from the embers of another, paying homage to the legacy of predecessors and, more especially, their legendary frontmen. With both BSR and LIL have been around for roughly the same length of time, the former have strode forward and forged their own identity, as evidenced by their most recent tour, when they played entirely original material for the first time; the latter, however, have not strayed too far from their legacy, as tonight's performance showed… but, we'll come back to that in a few paragraphs…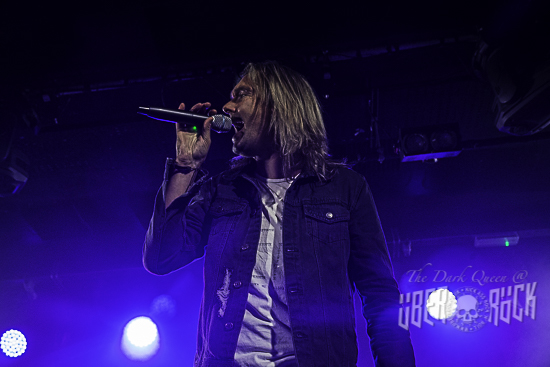 First up, however, are Vega, who are received by a reasonably healthy crowd despite going on stage a mere 15 minutes after the doors open. Of course, they're no strangers to Belfast, with this being their third visit to this particular corner of the Überverse – and they're obviously enjoying being back, as they're wreathed in smiles from the first to the last second of their 35-minute set. They rattle through an accomplished and practised set, with the entire band tight in every department and Nick Workman in fine voice and humour.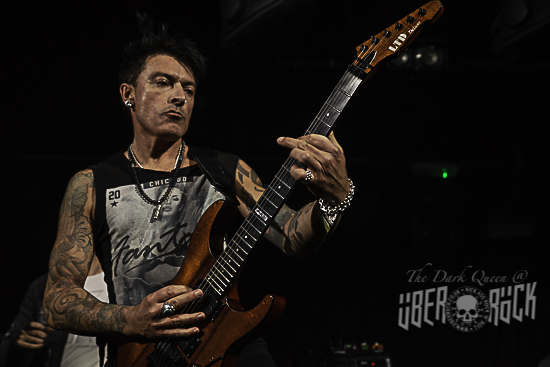 Packed to the brim with youthful enthusiasm, they once again prove that they are one of the most energizing bands of their generation, with soaring guitars harmonizing and soaring over thumping rhythms and the heavy emphasis on the combination of harmony and melody, combined with catchy choruses and combustible hooks. 'Every Little Monster', 'Kiss Of Life' and 'White Flag' are all ebullient and rambunctious, serving up a more than satisfactory opening course for the rest of the evening's proceedings.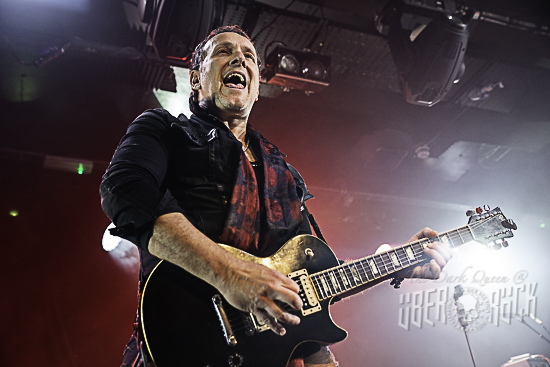 Things start well for Last In Line, even if the sound does seem to have been turned down slightly (or maybe it's just the mass of bodies now packed into the room), As they rip into 'Landslide' with intent, all four band members are wreathed in grins the size of the stage.  Stage right, Vivian Campbell looks leaner than Carl Frampton, obviously fully fighting fit after his health battles of recent years. To his left and behind him, Phil Soussan and Vinny Appice hold down the bottom end with the aplomb and professionalism you would expect from such seasoned veterans while up front, the relative NKOTB, Andrew Freeman shows, once again, that he is an absolutely terrific singer, with a personality and presence to match, a frontman more than fit to carry on the Dio legacy.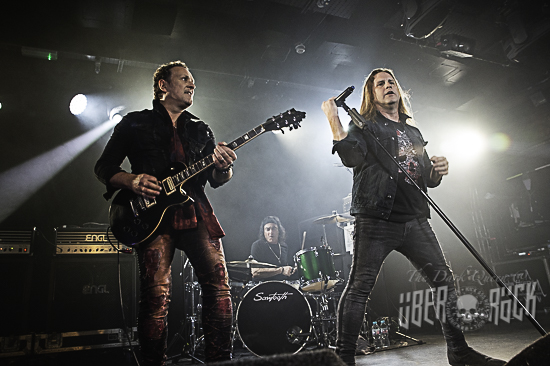 And that legacy comes into play as early as the second song, as 'Stand Up And Shout' evokes just as passionate response as when RJD played it in this very same room all those decades ago. And, by the sheer volume of the singalongs, it is very clear that this is the sort of thing that the audience want to hear and join in, as 'Straight Through The Heart' follows on immediately. It's a furrow well-ploughed, as referenced above, as eight of the set's 14 songs are taken from that lineage of three albums on which Campbell, Appice and their late bandmate Jimmy Bain played such key roles.
But, therein lies the problem, at least for me, as there is something missing: that vital spark, if you will. It's almost as if they are merely going through the motions, giving the audience exactly what they want to hear without attempting to stamp their own distinct identity too heavily on proceedings. Yes, material from their first two albums get a solid airing but comprise around 40 per cent of the setlist. But then, they do say that he who pays the piper calls the tune, and if that is what the audience fork out their hard earned dosh to hear, then that is what that is what the audience gets… Personally, I was starting to feel a sense of boredom three-quarters of the way through their 70 minute main set and left just as they started the second encore.
Last In Line's brief run of UK dates finishes at the Rescue Rooms in Nottingham tonight (Monday 2 December). They then play the Planet RockStock festival in Trecco Bay on Saturday (7 December).
PHOTO CREDIT: All photos © The Dark Queen/Über Rock. You can view our full gallery of photographs HERE.
All content © Über Rock. Not to be reproduced in part or in whole without the express written permission of Über Rock.