By John Bedard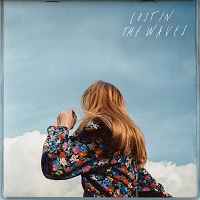 I love it when a new album from a band I have never heard of before feels so completely nostalgic. 'Lost In The Waves' feels like it would fit right into playlists my friends and I were listening to back in high school. Back when we would still get together in person to play 'Halo' crowded around an old and tiny TV. For me, it is almost a better way to relive that nostalgia than just re-listening to the music that you actually listened to back then because you still have that sense of discovery that was also present back then. I absolutely get that feeling here.
There is a lot of variety in this album while still being very grounded in their own style. There is a ton of evolution but never a point where it feels like they lost their sound. The whole experience feels very well crafted all the way from when the music softens to a lighter tone with a nice tube crunched overdrive type of distortion all the way to a heavier distortion with perfect transitions that feel very natural. Most of the album does stay very much toward the heavy side they know how to keep from overdoing it and change it up at the exact right times to keep every moment of the album interesting.
Vocally it is the same story. While most of the album stays very heavy with a really aggressive screening style of vocal, there are a few times things slow down, the vocals clear up, and there is a nice contrast of styles all between flawless transitions. It makes for a great experience that is hard not to enjoy. You can feel the passion in the delivery through every track. Every single one feels like they are giving it everything they have and them more.
If you can't tell this is a must-have album in my mind. It is hard to have an album both feel nostalgic and new at the same time. You would be hard-pressed to find something you dislike with this one it is a fantastic album with so much passion and such a good delivery it really is a must-listen if you like the genre. I know it will be one I go back to for years to come. Don't miss out on this one.
'Lost In The Waves' is out now. You can get your copy HERE.
All content © Über Rock. Not to be reproduced in part or in whole without the express written permission of Über Rock.