By DJ Monk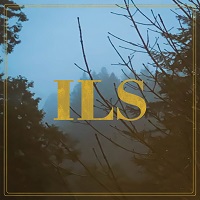 ILS hail from the Pacific northwest of the good ol' ÜSofTrumpton – a region of the Überverse perhaps best known as the birthplace of grunge, the subgenre that in the mid-Nineties did its best to kill off rock 'n' roll as we knew and loved it at the time, only to be ultimately, like so many pretenders before and since, subsumed and overtaken by other fad trends, such as nu-metal. This particular quartet – made up of members of various other Oregon bands of various repute, including Black Elk and Passerby – echo some of that initial aural decimation which Cobain and his counterparts wrought on the music business some three decades ago, with their self-styled brand of "disaster chic".
Having sent up a warning flare with last year's declarative 'Pain Don't Hurt' EP, which somehow managed to pass ÜRHQ by at the time, the four guys now treat us to a full-length album of ten tracks, which crash out of the speakers in a punky total of just 28 minutes and inhabit the dirty side of the tracks somewhere between the furious insightfulness of Frank Black, the street savvy of Billy Corgan, the alt-rock intelligence of Therapy? and the don't-give-a-fuck punk 'n' roll attitude of fellow modern day post-noise revivalists such as IDLES.
'Curse' is an uncompromising listen, and one best enjoyed with the volume turned up loud. Nate Abner's guitars just drip pure venom, his riffs crashing and cascading in equal manner, while Tom Glose snaps and snarls like a cornered mongoose, spitting rather than singing his vocals but at the same time injecting a sense of repulsively beautiful lyricism that grabs you and demands that you pay attention to what he has to say to you. There is a sense of urgency which belies the craftsmanship of each of the ten songs, providing a well-rounded listen that immediately makes you want to go back to the beginning and explore the dense, throbbing gristles of its grooves further, time and again.
An emphatic and hugely impressive debut. I definitely look forward to hearing more from these noiseniks.
'Curse' is released on Saturday (4 July). You can get your copy HERE.
All content © Über Rock. Not to be reproduced in part or in whole without the express written permission of Über Rock.