Words by DJ Monk. Photos by The Dark Queen.

We have a cardinal rule here at Über Rock… we do not, repeat do NOT, do tribute shows. Never. Ever. Full stop. End of conversation. So, what are we, your ÜR head honchos doing in a nightclub in the centre of Belfast where the main attraction is some bunch of bozos doing Elvis in the style of Nirvana and Nirvana in the style of Elvis? Well… you know the old saying about when you go to a gig always check out the support band? Well, tonight, we are here for the sole purpose of checking out the support band, who are the rising Nottingham alt-rock duo Haggard Cat, playing what can be regarded as a warm-up show for their own forthcoming headline tour in support of new album 'Common Sense Holiday'…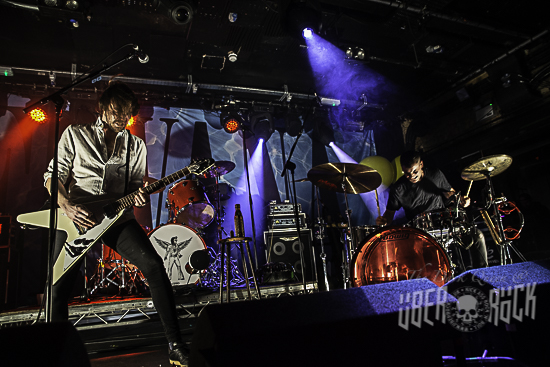 As Matt and Tom take the stage, the venue is so empty that we could probably have staged the gig in our living room and still had space to move around. However, that doesn't stop the two lads delivering their 'First Words' with a massive amount of energy that continues for the remainder of the set, Matt bouncing around like a kid on a trampoline with a fistful of sugar in their bellies. The paucity of the crowd is not lost on Reynolds as he delivers his first "state of the gig" (sic) address: "we're few in number, and I think we know why, but please come a little closer," he urges, adding that "you can stand three feet apart if you need to, but please come up to where we can see you".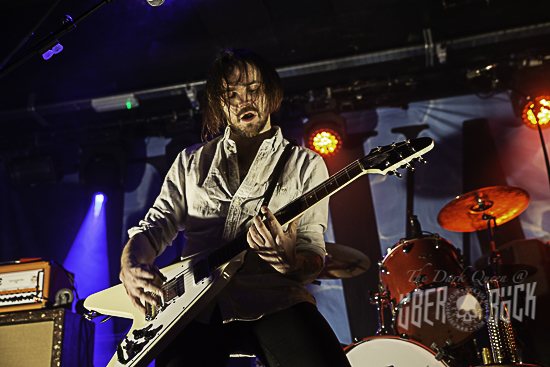 As the audience thankfully starts to grow in numbers, Reynolds again addresses the current Covid-19 crisis, declaring "let's have a celebration – it may be the last one we can have outside the house for some time!" And a celebration he and Marsh are determined to enjoy, wreathed in grins as they pound their way through their allotted 30 minutes. For a duo, they produce a surprisingly dense and full sound, full of punkish energy in the vein of Royal Blood and The Picturebooks, but also big enough to rival the likes of IDLES in terms of sheer ballsiness.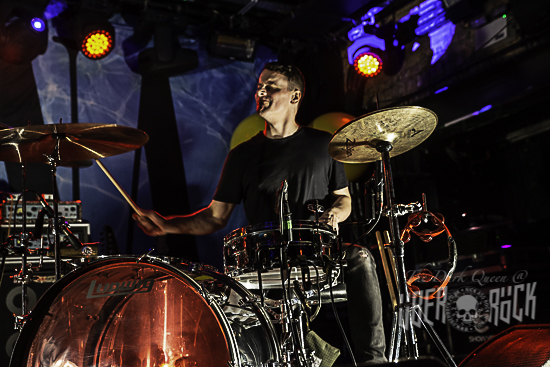 Closing out with a quartet of songs from 'Common Sense Holiday', the end result is a highly enjoyable half hour's entertainment from one of the new breed of bands who are consistently proving that, despite what it's detractors may try to argue, rock 'n' roll is most definitely alive and fuckin' kickin' and providing the antidote for most of the ails afflicting this fucked up world of ours, allowing us to forget about what is going on outside the venue doors for a little while.
'Common Sense Holiday' is out now. You can get your copy HERE.
Haggard Cat are due to head out on their own headlining tour from next Tuesday (17 March):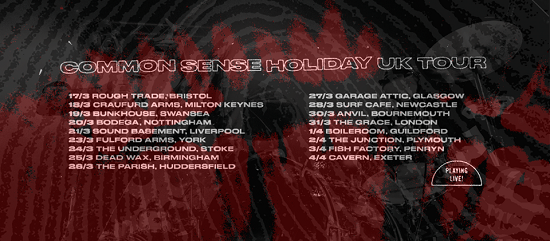 PHOTO CREDIT: Photos © The Dark Queen/Über Rock. You can view our full gallery of photographs HERE.
All content © Über Rock. Not to be reproduced in part or in whole without the express written permission of Über Rock.