If you are a fan of bluesy hard rock, then the Fillmore Charlotte was the place to be as California rockers Dirty Honey rolled into town. The band was on a co-headlining run with Mammoth WVH on the Young Guns tour but due to unforeseen circumstances Mammoth WVH had to cancel which was a disappointment for many but also offered a great opportunity to really check out Dirty Honey.  This was definitely not my first foray into the cool '70s vibe that the band brings, and I was eager for the evening to begin.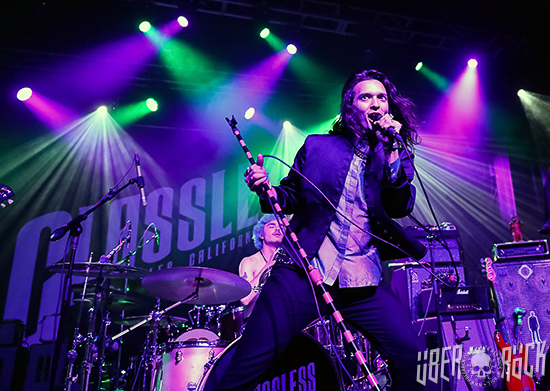 Getting things started was another band out of California, Classless Act.  The five-piece consists of Derek Day on vocals, Dane Pieper and Griffin Tucker on guitars, Franco Gravante on bass, and Chuch McKissock on drums. With the release of their debut single 'Give It To Me' in the summer of 2021, Classless Act started to turn heads in a big way and once you experience their live performance, it's easy to see why.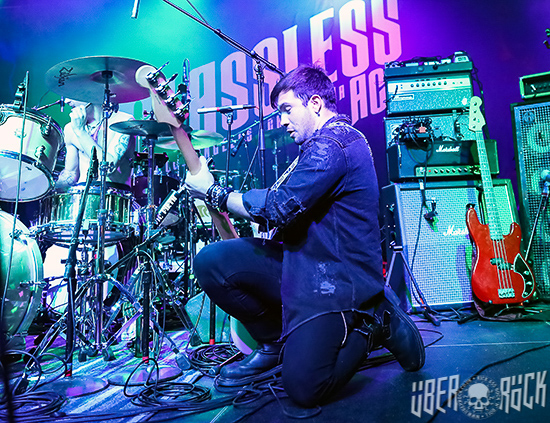 Their sound is a great mix of old and new with a classic rock feel combined with plenty of alt-rock and modern touches.  Frontman Derek Day is already proving himself to be a consummate showman, playing to the crowd with a charisma not usually seen in a young peformer. Sporting a pair of funky striped socks, he joked to the audience that he only brought two pairs of pants on tour but a hundred pair of socks. Guitairists Pieper and Tucker were all over the stage, posing, and shredding while Gravante and McKissock provided a rock-solid foundation. It was a fantastic start to the evening and if Classless Act is headed your way, be sure to check them out. Mark my words, they will be headlining big shows in the near future.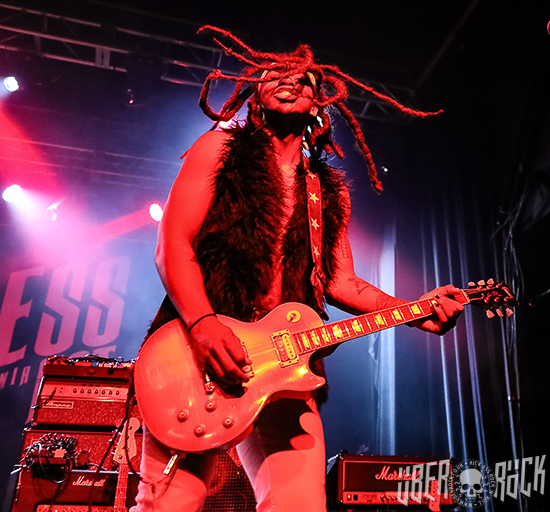 The ultra-cool feel of Dirty Honey had me hooked on the band for a long time. The first time I saw them, they were opening for a band that I don't even remember, but they made one hell of an impact. Since then, they have been on the bill for huge acts like The Black Crowes and are finally, much-deservedly headlining shows of their own. When Dirty Honey hits the stage, the atmosphere is rife with excitement and when the band walked out, it was a definite Aerosmith kind of mood.  Drummer Corey Coverstone is the first one out and takes his seat behind his kit followed by bassist Justin Smolian and guitarist John Notto.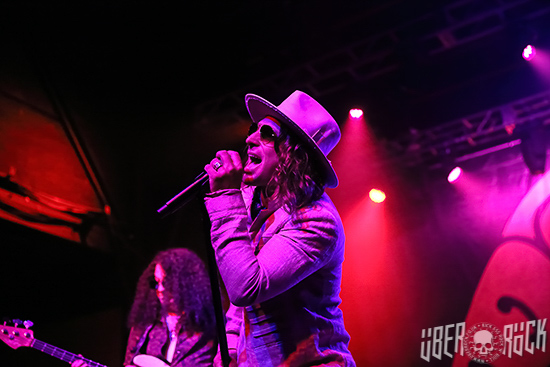 Striding out in style, hat on head and microphone stand in hand, vocalist Marc LaBelle quickly has the crowd eating out of the palm of his hand kicking off with 'California Dreamin'.' We were then rocked and rolled through soon to be rock classics 'Heartbreaker' and 'The Wire.' LaBelle's vocals soared across the venue as fans sang along while he worked his microphone like a billiards cue stick while guitarist John Notto wowed the crowd, posing, and holding his guitar up with one hand. Midway through their set, the band played my favorite 'Gypsy,' which is a fast-paced rocker that is just a pure example of what Dirty Honey is all about.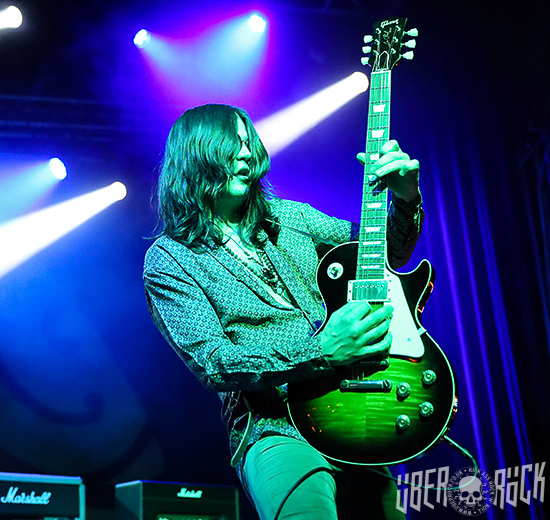 Their set was not without a few surprises as we were taken back to the good old days of arena rock with a bass, guitar, and drum solo to showcase the talent and musicianship of the band.  Everyone went crazy for the Prince cover 'Let's Go Crazy' and AC/DC's 'Shoot To Thrill.' Nobody wanted the night to be over but it was time for the final song and we all danced and shimmied to the slinky swagger of 'Rolling 7s.'
It was an amazing night of blues-based rock and roll from Dirty Honey. This band is the real deal, the complete package as they turn on generations of new fans to the love of rock and roll. Be sure to check out Dirty Honey when they make a stop in a town near you, and they'll have you California Dreamin' in no time.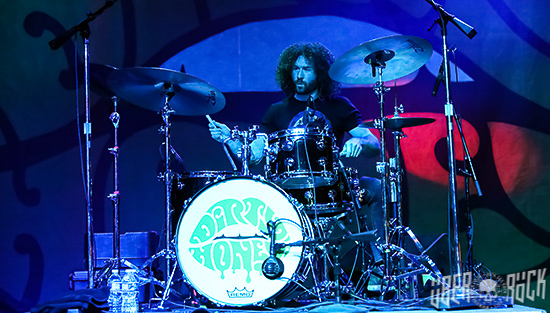 Dirty Honey release their debut album, 'EP/LP' on 20 May. They play Download on Saturday 11 June and The Cathouse in Glasgow on Sunday 12 June. They then support Rival Sons in Norwich (27 June), Sheffield (28 June), Dublin (30 June), Belfast (1 July), Blackburn (2 July), Cardiff (4 July), Nottingham (5 July) and Kentish Town (6 July).
PHOTO CREDIT: All photos © fiascokris/ Über Rock.
All content © Über Not to be reproduced in part or in whole without the express written permission of Über Rock.