Written By: Geno D & Claire Simmons
It has been a while since doing a road trip (well, a train trip). Well, the train is slightly delayed as we get into Leeds and by the time we get to The Church, blanket (sic) have already started the show.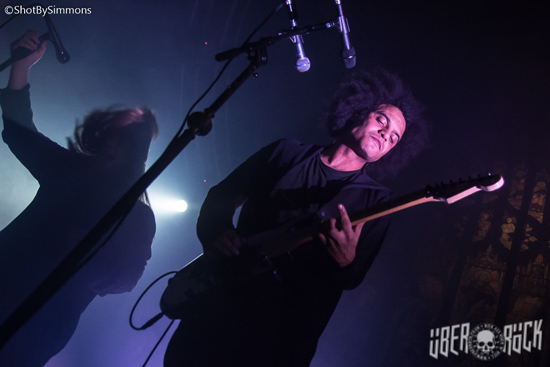 As this is the first time, I have been to the venue it is kinda how I imagined the sound should be. With its high arched ceilings blanket has no problem filling the space. They have been described as cinematic, ambient and experimental which allows them to introduce the crowd to their latest offering 'Transfixation' which has only been out for a couple of weeks. I may have to see them again as what I have seen and heard warrants a full set evaluation.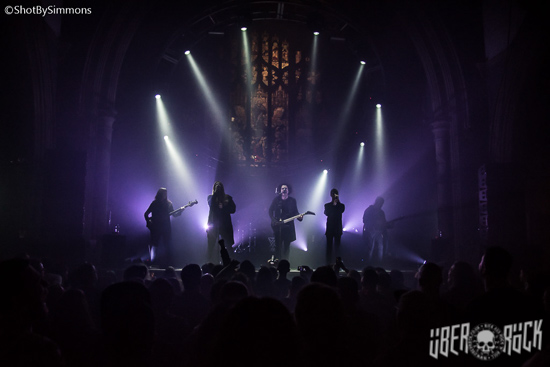 So, after a short change over the PA system starts blasting a techno track which is the intro track for Zeal & Ardor. Now to be honest a lot has been written about Z&A and their influences. Yes, there are blues, gospel, black metal, rock blast beats chants and just about anything else Manuel Gagneux decides to throw into the translation of the songs. The background vocalists and the band are absolutely brilliant with the timing and the technical precision. Add to that the low-level lighting which sets a mood that some would say because of the topics in the songs (some even leaning towards calling it Devil Music) gives an experience which in the venue surroundings could be called a religious experience. Yes, the venue was near max and they enjoyed every word and beat of the 70min set and yes there was dancing in the church. By the time Z&A had delivered the sermon they had prepared they were exhausted. But the Leeds crowd would not let them leave.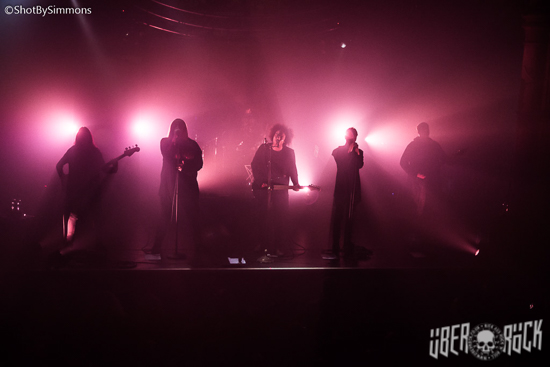 Now Z & A do not do encores that often but to say tonight was a special night would be an understatement. When they came back to the stage, the band could not have been more humbled and the crowd adoration was fully taken to heart.
Yes, this was a trip worth taking and for those that are not into black metal Zeal & Ardor are much more than that. Avant Garde yes but this has to be one of the top gigs of 2018.
PHOTO CREDIT: All photos © Shot by Simmons/Über Rock. You can view our full gallery of photographs HERE.
All content © Über Rock.  Not to be reproduced in part or in whole without the express written permission of Über Rock.