By Jonny Bakes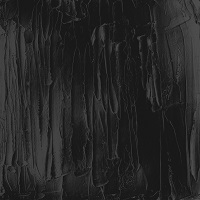 Given that the Über Kingdom (well, most of it) is currently basking in unusually warm weather, it's the perfect time to review some new instrumental black metal to cool down! Today we have the latest release from Belarusian trio, Krrvla, with their 13-minute epic maxi single 'T'…
'T' is the fifth installment from Krrlva since their formation in 2015, and although these guys have only been playing together for four years, they bring decades of combined experience from other bands in Minsk and surrounding areas. And you know what? It shows!
This single is labelled as instrumental black/death metal but instead of being a blend of the two, it keeps the two genres very separate throughout the track, a bit like Neopolitan ice cream! There are distinct passages of each style so that it seems like a battle between the two, think duelling banjos, but way more badass!
The black metal sections are raw, fast and heavy and bring out a really frosty feel to the track and just when you feel sufficiently grim and frostbitten and ready to corpse paint up to his in the forest, you're kicked in the face with some thrashy death metal.
The death metal passages provide great contrast to the other sections and show that these guys don't only know how to drop tune, blast great and shred fast, they can also pull out some decent death metal basslines!
After my 13 minutes was up, I can say that I was definitely keen to see what else these guys have to offer. I'm not sure I would have rushed out to drop loads of money on this one-track single, but fortunately there's no need to! If you want a taste of what these guys can offer, 'T' is available to stream on all major platforms. You might just find that it titillates your taste buds enough to delve in and find out what else they have to offer.
'T' is out now. You can get your copy HERE.
All content © Über Rock. Not to be reproduced in part or in whole without the express written permission of Über Rock.