By DJ Astrocreep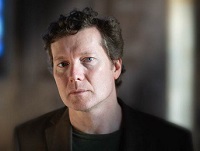 I recently was able to have a chat with renowned prog artist and music emporium owner Tim Bowness, to talk about his new album, 'Flowers At The Scene', which lands this coming Friday (1 March). The album was produced by the equally legendary Steven Wilson and features a host of collaborations, including Peter Hammill (Van Der Graaf Generator), Andy Partridge (XTC), Kevin Godley (10cc), Colin Edwin (Porcupine Tree), Jim Matheos (Fates Warning) and David Longdon (Big Big Train). We also chatted about his song writing manner and how working with top quality musicians over the years has changed his own playing style.
But first, I asked for some insight into the aforementioned new album…
I think this is something of a refreshing of the palette. It's a collection of 11 quite different songs with 11 lyrics that have a cinematic short story quality. There's no overriding theme and no overriding concept, but it still feels very much like an album.
You've chosen to launch a podcast to promote the new album, what made you decide to go along that route?
Because I was asked to! 🙂
I'm always unsure about being interviewed on the radio or over Skype. I much prefer the control of email interviews as I manage to say what I want without all the excess waffling!
Did it feel strange, or maybe like coming full circle to be working with Steven Wilson again for the last couple of releases, outside of No-Man?
Not as much as you'd think. We remain in regular contact, so working in a more detailed way with SW still feels natural.
While making and discussing 'Flowers At The Scene', we also did some recording for a forthcoming No-Man album and that felt really good in that it was the most immersive and enjoyable session since the early days of the band. We just traded ideas and got on with trying to realise them and as it was the two of us in the studio together (rather than in our separate home studios) it did feel a little like coming full circle.
How hard is it to be self-critical enough when writing and creating a new album to leave out pieces you potentially love yourself, but that don't fit the overall feel or flow of the album?
Self-criticism is an essential quality and I don't find it that hard to drop things. When I'm making albums, I always make what I want to, but I also try to view the project from a more objective external perspective.
I've always preferred 'classic' 38-45-minute albums. Partly, because I think that length suits the intensity of music like mine and partly because I think it provides discipline and structure that enhances the listening experience. I'd rather be left wanting more than feeling drained and the CD age did usher in albums that were far too long just for the sake of filling the available space. Streaming has cultivated even longer albums (because it can), as well as encouraged more pronounced emphasis on singles, mixes and EPs.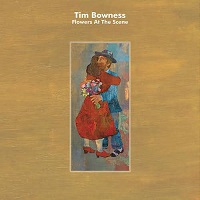 Whenever I create an album the sequencing is incredibly important to me and there are always tracks that get dropped. In the case of 'Flowers At The Scene', there were two casualties. One – 'Beyond The Firing Line' – was arguably one of the strongest tracks on the album. It was an ambitious and atmospheric piece with some great contributions from the likes of Adam Holzman, Peter Hammill and Colin Edwin, but it felt slightly too long and also slightly too close to one of the other pieces on the album. The other outtake was the shortest and most obviously "pop" piece I've come up with since No-Man's 'Only Baby'. I like it, but it didn't fit the album for me.
As I'm also a fan of the classic vinyl single – short "pop" song on one side and indulgent and revealing experimental piece on the b-side – I'm going to release a 7" with CD featuring the two outtakes.
You've worked with a lot of great musicians through the years, with the likes of Robert Fripp, Phil Manzanera and Steven Wilson amongst them – how easy have you found it adapting to different musicians' styles to show your own skills at their highest?
Mostly, I have musicians working on my pieces. In those cases, I usually know (and ask) for what I want, but with players of the calibre of Fripp, Manzanera, Wilson, Hammill, Matheos, Edwin and others, I end up getting what I want plus something extra.
When I've worked as a guest on other people's material, it has occasionally challenged how I approach things and when that's happened, I've enjoyed it greatly. Singing on an OSI Metal track was a great experience as was guesting on Nick Magnus' music. Nick is of the 1980s' sing syllable-by-syllable in perfect pitch approach. It took hours to achieve one usable take, but it produced a very different style of singing for me and I enjoyed the (sometimes painful) process.
Do you feel that playing with that calibre of artist has made you raise your own bar in terms of what is satisfactory?
For me, raising the bar or raising the game is more internal. I want to better than what I've done before or to equal what I think is the best of what I've done in the past. That said, the playing on 'Flowers At The Scene' is perhaps the best I've had on any album.
With a lot of the songs, I had four drummers, three bass players and three guitarists playing on them. I subsequently selected what I thought were the best and most appropriate takes. There's no doubt that the professionalism and ability of the likes of Jim Matheos, Colin Edwin, Tom Atherton, Dylan Howe, Ian Dixon and Brian Hulse shine through on this album. It's more song-orientated than my previous album, but it's also more 'musical' because of the quality of the instrumental contributions.
What inspired you to create Burning Shed in 2001 and has it changed the way you previously looked at music releases?
Initially, it was to create a label that could release cost-effective experimental solo projects. It started off with albums by me, Steven Wilson/Bass Communion and Roger Eno. Luckily, it took off straight away and quickly we became hosts for the official No-Man and Porcupine Tree stores and that led to hosting stores by the likes of King Crimson, Jethro Tull, XTC, The Pineapple Thief, Big Big Train and many others over the years. It's still a label, but that's a small part of what we do now.
The one thing it did was make me even more idealistic in that I never released music for the sake of it, but after taking more control of my music and finances via the Shed, I only ever released things because I believed they should exist in the wider world. I hate the idea of putting things out just because you can. I shelve more than I release.
What's next for yourself then, the new album not withstanding?
I'm currently recording vocals for the new No-Man album.
As mentioned earlier, Steven Wilson and I got together late last year and finally finished an album's worth of music. What we've come up with is 100 per cent No-Man, while also being quite unlike anything we've released before. We're still hoping for a 2019 release and I think it'll surprise a few people.
'Flowers At The Scene' is released on Friday (1 March). You can get your copy HERE.
All content © Über Rock. Not to be reproduced in part or in whole without the express written permission of Über Rock.