By Jonny Bakes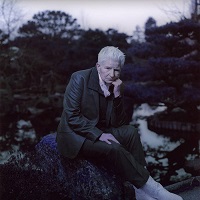 Another day, another debut album for me which can always be pretty exciting. Could this be a band that will explode into a meteoric rise or could it simply be a flash in the pan never to be heard from again? The only way to find out is to crack it open and have a listen to see what Girl Friday's 'Androgynous Mary' has to offer.
But first let's take in a little background of the band. Girl Friday are an exciting four-piece hailing from Los Angeles who have tapped into a post-punk flavour of indie rock to deliver some distinctly honest songs about common hardships. Although considering the amount of variety that they display in their music, perhaps it's a little unfair to put them in a box like that. From their early inception, and the release of their two EPs to date, it's pretty clear that this band have developed some great chemistry between them to the point where they admit to an unconditional love between them. As we all know, with great chemistry often comes some great songwriting, so I'm hoping that this is something that we'll see shine through in 'Androgynous Mary'.
It's a pretty interesting album overall in the way it completely twists and turns with its style and the emotions it invokes. Somehow it manages to run the complete spectrum between aggressive punk like 'Earthquake', with its rolling bassline and distorted guitars, to passionate ballads like 'Favourite Friend'. Because of the wide variety of sound across the album, there's a whole host of bands that I could pull out as potential influences. The most prominent I would say are bands like The Cure, Placebo, Sonic Youth, and a general feel of British indie that runs through the whole lot.
'Androgynous Mary' is an album that is born out of the personal struggles of the band and deals with some pretty important issues. Alternating between despair and hopefulness, the main theme running through the album is the struggles of being unfairly disenfranchised. Considering the general state of things at the moment, I can see this being a very important album for anyone who feels those same struggles. In a similar manner to Placebo, the band deal with issues that are unfairly considered to be taboo but really the key undertone for all of this is a sense of unity that can and will get you through.
'Earthquake' is easily my favourite track on this album as it feels like it signifies things coming to a head. There's an element of frustration and anger boiling over and a need to shake things up, "to feel like an earthquake." It's one of the heavier punk-influenced tracks which is nestled in the middle of the album which does a great job of shaking things up (pun not intended) and reminding you that sometimes passionate aggression is the only way to make a difference.
Personally, I think this album will resonate with a lot of people, particularly anyone who finds themselves in similarly difficult situations. But that's not the only way that this will appeal to folk though! If you're a fan of any of the bands that I've drawn comparison to in this review then it will appeal to you too. For me, it took a couple of listens through before I really started to get it but once I did, I was pretty happy I'd taken the chance on this one. It's another album in a recent string of albums outside of my usual tastes, but it's also a successful choice!
'Androgynous Mary' is released on Friday (21 August). You can get your copy HERE.
All content © Über Rock. Not to be reproduced in part or in whole without the express written permission of Über Rock.