By Rich Hobson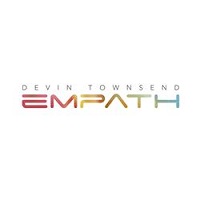 Some 24 years and 25 albums since he first struck out after leaving the band of Steve Vai, Devin Townsend seems no closer to dialling back on the dials of sonic madness that has carried the maverick from Strapping Young Lad to the prolific solo output that sustains him to this day. Ever the master of reinvention, Devin has once again reshaped the wheel from the 2016 release from The Devin Townsend Project, 'Transcendence', to come out with something utterly baffling, mind-melting and undeniably insane.
So first thing's first – this isn't heavy music like you know it. In fact, it's not particularly any kind of music like you know it, the closest parallels (prog metal and avant-garde) both falling short in capturing just how eclectic and unpredictable Devin gets across the not-inconsiderable 74-minute run-time. Between booming guitars, techy, almost djent-like tones, inclusions of choirs and a liberal dosing of a full orchestra, it becomes clear straight off that this record is Devin expanding the palette to the point where it seems almost ludicrous. As such, it isn't hard to put some of the instrumentation of this record in the same boundary-expanding realms as a post-metal meets prog-band like Tesseract, Astronoid or even Pryapisme, but at the same time there are elements in there that feel like they could come from a much more measured Dragonforce or Nightwish, and one song ('Spirits Will Collide') is so batshit and joyous it could easily bump shoulders with last year's superb Andrew WK record 'You're Not Alone'.
If such a spread sounds like a bit of a stretch for one record, that's because it is. 'Empath' heaves with ambition and scope, and the sheer sense of cohesion it evokes marks it straight away as a post-genre release which surpasses so many others just by the fact of its ability to still sound like a single record. And yet, as with so much of Devin's output, it will likely stretch the comfort zone of casual listeners to such an extent that it can be jarring at first – or fifth – listen, truly demanding devotion to even slightly get the ears around. The big hooks and melodies still pop up of course, but they are so frequently battered with eccentricity that this record is unlikely to appeal to the meat and potatoes rock or metal mob and can be a serious test even for prog metal fans who have become adjusted to the tried and tested tropes of odd instrumentation and song structure.
This might seem like an overly negative way to view 'Empath', but if anything it is just a forewarning, a preparation for the gates of absolute bedlam that lie beyond the largely throwaway intro of 'Castaway'. From there, it's anything goes – and boy oh boy does it go, a non-stop ping-pong ball of warring sonic entities that blows the brains into the stratosphere and then wraps them in heavenly melody. The sheer jarring effect this record has on the listener is enough to mark it as a work of genius, especially in how Devin is able to seamlessly flow from extreme metal blast-beats in 'Hear Me' to Broadway Musical style symphonics in 'Why?' without wasting a single second. 'Empath' is a world of extremes, and dives so thoroughly into each that it never fails to deliver, even its most batshit moments (remember 'Why?' – that alternates operatic vocals with death metal grunts at one point) feeling like a fantastic dive into a mind that can never be truly comprehended.
Considering the increasing presence of 'post-metal' as a genre and influence on music, you can't help but wonder how that tag stacks up against the work of an artist like Devin Townsend. Where one seems to stretch boundaries in a way so as to create its own new set of rules and regulations, 'Empath' seeks to completely tear them to pieces, pushing so hard on everything that any genre that could conceivably pop up gets twisted through a scope of pure madness. Think of how difficult to categorise the music of a band like Ween, Magnetic Fields or The Divine Comedy and go even further, headed into the realms of extreme metal, heavy rock and Zappa-like prog and you still don't quite get to the heart of just what makes this such an oddly-engaging record. Big choruses can meet massive riffs and then go full-calypso, out the other side to almost Pink Floyd/'Tommy'-era Who in one eleven-minute epic ('Borderlands'), and still the whole thing makes sense. What the hell is that?!
Epic is a word that can so easily categorise much of what Devin does. On 'Empath' it takes on so much more meaning, whether in reference to the usage of symphonics in novel ways – its not often you'll find an orchestra playing their own music completely against the 'core' band – or just how far this record goes to capture the imagination of the listener. Either way, epic 'Empath' most certainly is, a record that rewards deep-dive listens and will likely terrify and appal the sensibilities of anybody looking to just find something easy to drink to. By no means is this record a good starting point for Devin – its madness is likely far too challenging for a cursory examination – but it does pave a road of sonic madness that is incredibly appealing, particularly if you find yourself growing increasingly bored by the limited border-testing of standard music genres.
'Empath' is out now. You can get your copy HERE.
Devin will host a series of 'An Evening With Devin Townsend' shows later this month:
Wednesday 24– London, Bush Hall
Thursday 25– London, Bush Hall
Friday 26– Bristol, St George's
Saturday 27– Leeds, City Varieties
Monday 29– Edinburgh, Jam House
Tuesday 30– Birmingham, Glee Club
The 'Empath' tour then visits the UK and Ireland in December:
Thursday 5– Cardiff, Great Hall, Cardiff
Friday 6– Dublin, Academy, Dublin
Saturday 7– Belfast, Limelight, Belfast
Monday 9– Glasgow, SWG3 Galvanizers, Glasgow
Tuesday 10– Manchester, Albert Hall, Manchester
Thursday 12– London, Roundhouse, London
Friday 13 – Nottingham, Rock City, Nottingham
All content © Über Rock. Not to be reproduced in part or in whole without the express written permission of Über Rock.