By David O'Neill
This was always going to be a good gig for me.  Wayward Sons and Stone Broken have been fantastic since I first saw them in the Steelhouse a couple of years ago.  Black Star Riders have always pushed my buttons as a lifelong Thin Lizzy fan, all the way back to the 'Jailbreak' album and before.  However, somehow, I have always managed to miss them on tour so a BSR virginity was about to be busted.
Both main support Stone Broken and headliners BSR had an extensive review by the UR boss a week back, so I am going to limit these a bit.  However, due to illness Wayward Sons have only recently joined the tour at Newcastle.  Unfortunately, due to fewer than expected ticket sales the venue was moved from the Great Hall to Y Plas, (what used to be called Solus).  This did not detract from the gig however as the very partisan crowd managed to make the place look comfortably full.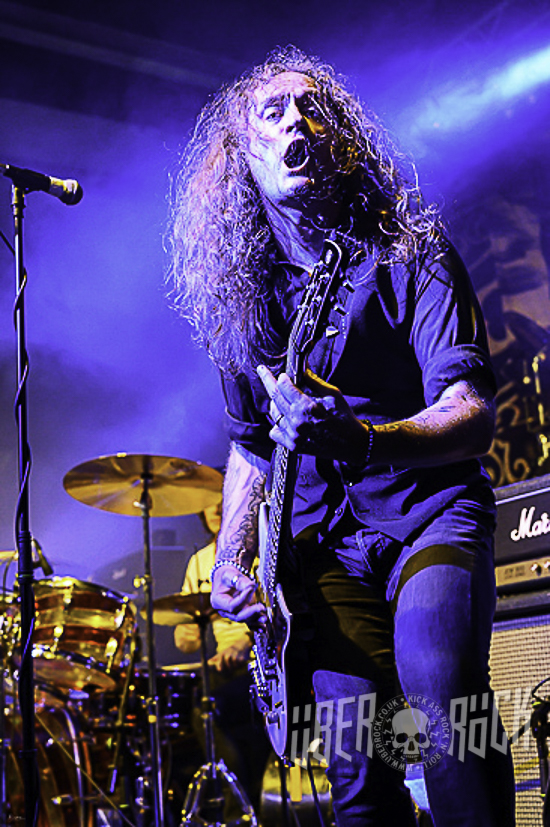 First up and as always full of energy were Toby and the guys from Wayward Sons.  Kicking off with 'Any Other Way' from the new album was a good way to introduce the band to the crowd-full of energy and catchy riffs and lyrics the impact was immediate, nowhere more so than from Jepson and Nic Wastell on bass who barely stands still, (definitely not learned his bass technique and stagecraft from the late great John Entwistle)!  Followed with 'Don't Wanna Go' from the first album, the energy was great.  Then you get Ghost which is just great live with Toby/Wastell and Sam Wood managing to jive and jump around the "compact and bijou" stage; how they didn't fall into the photopit was beyond me (they were that close to those of us in it).  The next track was from the latest album 'The Truth Ain't What it Used To Be' – 'Little White Lies', which reminds me of a bit of the later Beatles stuff but I cant quite put my finger on the track: a less energetic track but nonetheless still good.  Then back up to full throttle with 'Small Talk'.  The latest single from the second album was up next – 'Joke's on You'.  With a short set there was little banter with the crowd (which is unlike Toby), just down to business.  Best way to finish the set…? 'Until The End', probably my favourite of the lot.  If anyone hasn't seen "The Sons", where have you been?  Even if you are a partisan diehard BSR fan (and there were a few there) you have to admit Toby and the guys deserve to see you at the start of the evening, believe me you will be glad you did!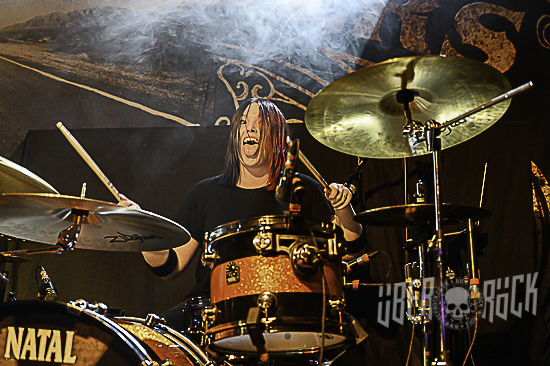 Stone Broken are probably one of the nicest bands on the road at the moment, soft rock, great attitude, always look like they enjoy themselves (none more than the always smiling Robyn Haycock on drums).  Whats more they always take time to meet the fans after the show.  The nine-song set came from a selection of both albums and the usual variety from 'Stay All Night' (the opener) to 'Not Your Enemy' as the closer.  These guys work hard every time they are on stage and ALWAYS give value for money and entertainment.  Crowd involvement as always is encouraged with Rich Moss taking centre stage for 'Wait For You', before 'Worth Fighting For' and 'Not Your Enemy' wrapped it up.  Absolutely love these guys; if they were my kids, I would be so proud of them all.  They deserve every success.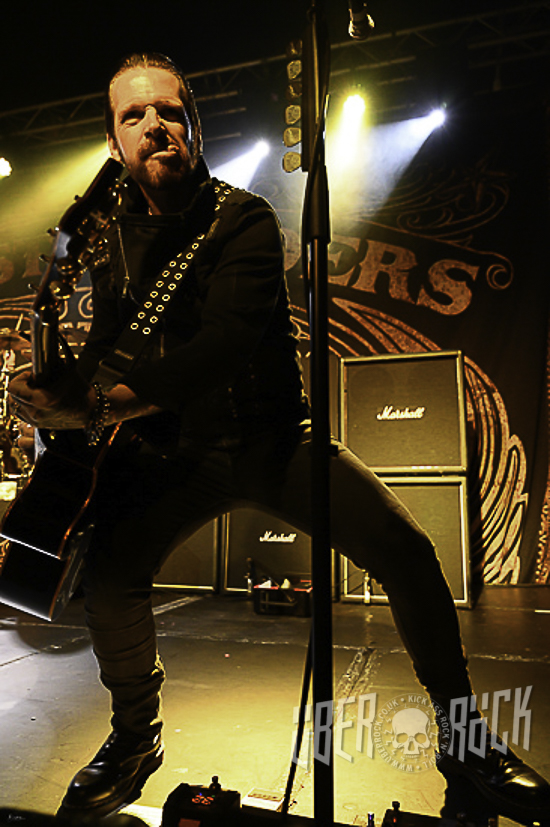 Taking centre stage Ricky Warwick and the guys opened up with 'Another State of Grace' from the current album. the usual Celtic/Lizzy sound easily recognizable.  Twenty-two songs in the set provide more than enough evidence that they are more than just "ex-Thin Lizzy members", albeit the Lizzy sound is evident throughout.  The edgy guitar style of Christian Martucci adds a different style to many of the BSR tracks: there is more bite and distortion coming from the Dean flying V he uses. It is obvious that Warwick has honed his craft for a long time and while always encouraging the now almost ecstatic partisan crowd to a frenzy he always maintained control of the show.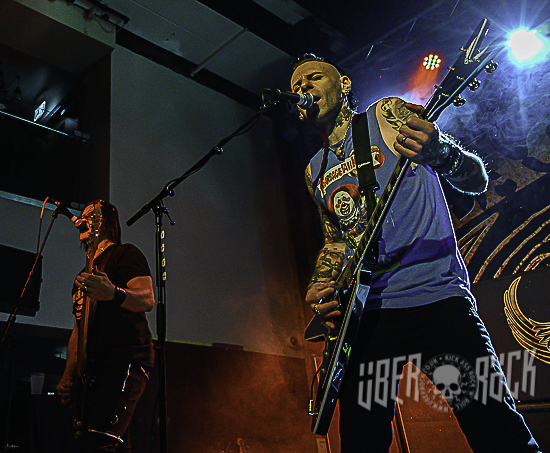 I have to say that although the venue was the smallest of the ones in Cardiff University, the sound and light show was very good with (thankfully) very little use of front of stage dry ice cannons and red lights (which are hell for photographing gigs).  As I said, a much more detailed review was written by our editor if you want more on BSR and Stone Broken.
For my first BSR gig-definitely not going to be my last!
Black Star Riders have been confirmed to headline the Stonedead Festival at Newark Showground, Nottingham, on Saturday 29 August 2020.